Here are some genuine testimonials from our happy customers. If you would like to leave a testimonial, please click here.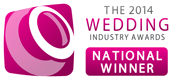 Click here to view  the client comments that made us National Winner, that have been officially supplied to us by The Wedding Industry Awards.
Richard is an amazingly talented jeweller who understood perfectly what I wanted and needed !
He was so patient as I had a difficult decision to make with some very precious rings but he took his time and I have ended up with the most beautiful rings imaginable. I am thrilled with the result and wouldn't hesitate to recommend Richard to family and friends.
Richard is extremely friendly, helpful, professional and above all patient. I didn't feel at all rushed into making a descision about the design of my ring. I will definitely be recommending RTFJ to family and friends. Thank you so much Richard
Fantastic work. Richard beautifully crafted an old signet ring for me by adding two sizes and did a wonderful polishing job to make an old valued ring look like new. I am very grateful for the turnaround time so it's in time for a birthday. Very happy and I will recommend this company to all my family and friends.
We were very impressed with Richard superb wedding rings and nothing was too much trouble. Want something special we highly recommend RTFJ
Made 2 girls very happy this morning as Richard was so helpful and was able to change the size of our signet rings on the spot! Not the first time I've been to Richard and it wont be the last. Such great service. Thank you so much Richard.
Richard you did an amazing job in my wedding ring .Ee love how beautifully delicate it is as well as fitting perfectly against the engagement ring.Your incredible patience and time spent with us getting the ring absolutely right was more than appreciated.We will definitely be back for more special pieces.Superb craftsmanship
Can't recommended Richard highly enough. From the moment we stepped through the doors he made us so welcome and the whole process was an experience.
The bracelet he made me out of my scrap pieces I had sitting around in boxes for years is absolutely divine!
He also created a beautiful pendant from the diamonds of my mother's engagement ring.
A true craftsman committed and professional to the highest standards.
Thank you
I recently commissioned Richard to transform my traditional diamond solitaire into a modern statement ring and I am delighted with the stunning result. Richard is passionate about his work and really listens and explains every stage of the process . He made suggestions and answered questions which really enhanced my ideas and resulted in the perfect ring.
I would highly recommend him for every aspect of his trade from creation to repairs. A great experience. Thank you
Just back from our honeymoon so a little late with this review. Richard made our wedding rings for our wedding at Buxted Park on 2nd June and they are absolutely lovely. Throughout the whole process of design and manufacturing Richard gave us his full attention and provided a great experience; he also repaired an old ring for us. Couldn't recommend him more highly.
Richard has made me the most beautiful ring by combining my broken engagement and eternity rings together , the ring is more beautiful than I could ever have imagined and Richard was so friendly, helpful and knowledgeable . So I am now wearing both of my rings as one which until now were shut in a drawer , thank you so much Richard .