Here are some genuine testimonials from our happy customers. If you would like to leave a testimonial, please click here.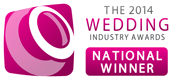 Click here to view  the client comments that made us National Winner, that have been officially supplied to us by The Wedding Industry Awards.
Made 2 girls very happy this morning as Richard was so helpful and was able to change the size of our signet rings on the spot! Not the first time I've been to Richard and it wont be the last. Such great service. Thank you so much Richard.
Richard you did an amazing job in my wedding ring .Ee love how beautifully delicate it is as well as fitting perfectly against the engagement ring.Your incredible patience and time spent with us getting the ring absolutely right was more than appreciated.We will definitely be back for more special pieces.Superb craftsmanship
Can't recommended Richard highly enough. From the moment we stepped through the doors he made us so welcome and the whole process was an experience.
The bracelet he made me out of my scrap pieces I had sitting around in boxes for years is absolutely divine!
He also created a beautiful pendant from the diamonds of my mother's engagement ring.
A true craftsman committed and professional to the highest standards.
Thank you
I recently commissioned Richard to transform my traditional diamond solitaire into a modern statement ring and I am delighted with the stunning result. Richard is passionate about his work and really listens and explains every stage of the process . He made suggestions and answered questions which really enhanced my ideas and resulted in the perfect ring.
I would highly recommend him for every aspect of his trade from creation to repairs. A great experience. Thank you
Just back from our honeymoon so a little late with this review. Richard made our wedding rings for our wedding at Buxted Park on 2nd June and they are absolutely lovely. Throughout the whole process of design and manufacturing Richard gave us his full attention and provided a great experience; he also repaired an old ring for us. Couldn't recommend him more highly.
Richard has made me the most beautiful ring by combining my broken engagement and eternity rings together , the ring is more beautiful than I could ever have imagined and Richard was so friendly, helpful and knowledgeable . So I am now wearing both of my rings as one which until now were shut in a drawer , thank you so much Richard .
After seeing and falling in love with a photo of a peach sapphire ring on the internet, I knew this had to be the stone for my engagement ring. I had a hard time finding one on the high street ….impossible actually and eventually found Richard. I'm so glad I did! Richard is wonderful, incredibly passionate and knowledgeable about his craft. He quickly sourced 5 stones for me to look at. I didn't want to steal the moment from my intended so I picked 2 and left the rest to Richard and my fiance ( well, just Richard really). I am thrilled! My ring is just stunning! so much more than I ever imagined. I get so many compliments. Richard is an amazing craftsman, who I cannot recommend highly enough. We can't wait to commission our wedding bands.
Thank you so much.
Again Richard , thank you so much for your amazing work. Restoring my husband's wedding ring to make it look as perfect as the day we purchased it.
An absolute star and nothing is to much trouble. Your work and customer service is second to none, thank you so much.
What can I say…..Richard is amazing. He has literally managed to 'mend' my wedding ring which all other jewellers have said would cost me a fortune and I would have to 'melt' the ring down and start again. It is very precious as my husband had, had it made for me whilst overseas…….and a feature on it had made it unwearable……but thanks to Richard I have my ring back as good as new. Don't think of going anywhere else, thank you so so much Richard.
Richard of RTFJ is an incredible craftsman and I cannot recommend him and RTFJ strongly enough. Having been given a beautiful shaped engagement ring by my fiancé when it came to looking at wedding rings I quickly discovered that a bespoke ring would be the only way to ensure a perfect fit. I had no idea what sort of cost this would involve so began with the obvious Google search. Through this I discovered RTFJ amongst other jewellers. Richard was to be my starting point and a I duly made an appointment.
I had planned to visit several jewellers to see what options were available and compare prices etc. However upon meeting Richard I knew I had found the only person I was willing to consider using to make such an important piece of jewellery and should have walked back in at that point to pay my deposit and place my order! As it happens I went away and placed the order the next day.
Richard was very patient and knowledgeable talking through all the options regarding metal, width, additional stones, design etc. allowing me to make relaxed choices and ensuring that I was to get a ring I would treasure and not have any regrets about.
Going back and seeing my wedding band being made was fascinating and the final piece is stunning, fitting perfectly with my engagement ring.
We will definitely be returning closer to our wedding date for my fiancé to order his wedding band.
The only downside is my long wait to wear my beautiful ring!