Here are some genuine testimonials from our happy customers. If you would like to leave a testimonial, please click here.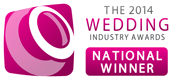 Click here to view  the client comments that made us National Winner, that have been officially supplied to us by The Wedding Industry Awards.
We were searching for someone that could repair an eternity ring and we remembered seeing Richard's work on The Repair Shop. We met at his studio and were really impressed by the way he took the time to understand what we were looking for and to explain how he would carry out the repair. Richard was able to source matching replacements for broken and missing stones and has made the ring look simply wonderful again. Richard provided an excellent service with regular updates throughout the process. We would recommend Richard without reservation. Thank you again.
I had damaged my much-loved eternity ring. The team here took time to advise on what could be done and repaired my ring perfectly – I could not be happier with the result. Absolutely lovely people, thoroughly recommend!!!
So pleased to have found Richard and his team. He has resized three rings for me so far and has made a brilliant job of making earrings from two recently purhcased rings. I love them! Thanks Richard!
700 mile round trip, well worth it.
Amazing journey all the way to a beautifully made cluster ring. Richard is so approachable, accommodating and such a lovely man. With his sidekick Hugo who is also amazing, they are a formidable team. Can't praise them enough.
Recently had Hugo restore my partners engagement ring when a stone had fallen out, he went above and beyond to not only replace the stone but give the ring (a 100 year old family heirloom) a full restoration. The ring came back looking amazing as if it was new whilst still looking exactly like it did before we gave it Hugo.
This is the second time we have used RTFJ the first time was when we met with Richard to have our wedding rings made.
Overall we have had nothing less than a perfect experience with both Richard and Hugo highly recommend issuing RTFJ.
Excellent service and a beautiful restoration of my 100 yer old diamond cluster engagement ring. I am confident to wear it now that all the stones have been expertly secured. Thank you Richard,
A really lovely, friendly guy who was so kind to me. Did a great job of polishing my beloved, gold bangles.
After 52 years my wedding ring was becoming very tight on my increasingly chubby finger. So it had to be carefully cut off and increased by about 4 sizes. This required the skill of an experienced specialist and Richard was that specialist. The result was excellent and the ring is as shiny as when it was new, and no you can't see any joins!
I was so pleased with the service received from Richard. I could no longer wear my rings due to arthritis swelling my fingers.
Richard was so kind and patient and he altered my rings to fit at a very reasonable price.
Thank you Richard and to Hugo who greeted and helped me on my first visit.
We had a broken diamond ring and took it to Richard. He was very welcoming, talked us through the repair process and quickly did the repair. It was not expensive and was a very easy experience.