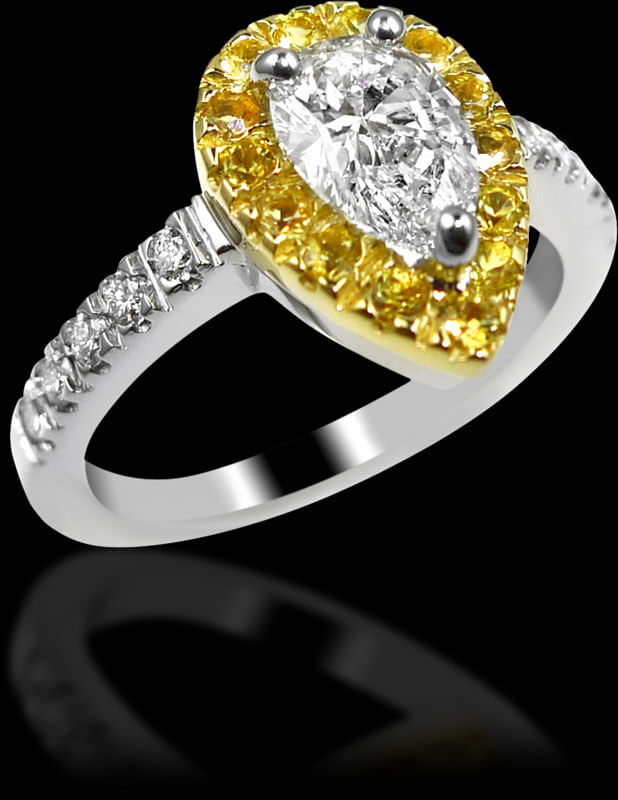 FREE Consultation
Fill in your details to arrange your FREE consultation.
Handmade Bespoke Cluster Rings
Cluster rings are one of the most traditional types of rings, but they have been very much a popular choice recently as the old-fashioned look has been replaced by a contemporary feel.
Why not have a coloured stone such as a Sapphire or Ruby in the centre, flanked by fine white diamonds?  Whether you choose an Emerald cut, princess cut, Asscher or Round Brilliant, nothing quite highlights the beauty of a coloured stone than surrounding it with diamonds.
Or for the Art-Deco look, have the diamond in the centre with the coloured stone  surround.
Why Choose RTFJ?
Independent Jewellers
Genuine Highly Skilled Goldsmiths
On-site Workshop
Award Winning Craftsmen
Competitive Prices
Unparalleled Customer Service Guaranteed
Inspiration Gallery
Please take some time to look at some of our previous commissions to help inspire you find your perfect bespoke piece of jewellery.
The ring is more beautiful than I could ever have imagined
Richard has made me the most beautiful ring by combining my broken engagement and eternity rings together , the ring is more beautiful than I could ever have imagined and Richard was so friendly, helpful and knowledgeable . So I am now wearing both of my rings as one which until now were shut in a drawer , thank you so much Richard .
Thank you so much for your amazing work
Again Richard , thank you so much for your amazing work. Restoring my husband's wedding ring to make it look as perfect as the day we purchased it.
An absolute star and nothing is to much trouble. Your work and customer service is second to none, thank you so much.
We highly recommend RTFJ
We were very impressed with Richard superb wedding rings and nothing was too much trouble. Want something special we highly recommend RTFJ
Don't think of going anywhere else
What can I say…..Richard is amazing. He has literally managed to 'mend' my wedding ring which all other jewellers have said would cost me a fortune and I would have to 'melt' the ring down and start again. It is very precious as my husband had, had it made for me whilst overseas…….and a feature on it had made it unwearable……but thanks to Richard I have my ring back as good as new. Don't think of going anywhere else, thank you so so much Richard.
Richard is an amazingly talented jeweller
Richard is an amazingly talented jeweller who understood perfectly what I wanted and needed !
He was so patient as I had a difficult decision to make with some very precious rings but he took his time and I have ended up with the most beautiful rings imaginable. I am thrilled with the result and wouldn't hesitate to recommend Richard to family and friends.
I would highly recommend him
I recently commissioned Richard to transform my traditional diamond solitaire into a modern statement ring and I am delighted with the stunning result. Richard is passionate about his work and really listens and explains every stage of the process . He made suggestions and answered questions which really enhanced my ideas and resulted in the perfect ring.
I would highly recommend him for every aspect of his trade from creation to repairs. A great experience. Thank you
Couldn't recommend him more highly
Just back from our honeymoon so a little late with this review. Richard made our wedding rings for our wedding at Buxted Park on 2nd June and they are absolutely lovely. Throughout the whole process of design and manufacturing Richard gave us his full attention and provided a great experience; he also repaired an old ring for us. Couldn't recommend him more highly.