Here are some genuine testimonials from our happy customers. If you would like to leave a testimonial, please click here.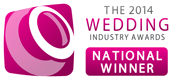 Click here to view  the client comments that made us National Winner, that have been officially supplied to us by The Wedding Industry Awards.
Visited Richard in July 2020 to get my wedding, engagement and eternity rings resized. He did an excellent job and I am really happy to be able to wear them again comfortably. I then asked him to set 14 further stones in my eternity ring in celebration of our 25th wedding anniversary. The finished result was superb as the setting of the new stones perfectly matched with the existing. All rings were repolished and looked like new. Highly recommend Richard's work.
Richard very kindly adjusted a ring in a hurry for me, so I could give it to my Mum as a Christmas gift. The ring was perfect and Richard was extremely pleasant to deal with. I would highly recommend, especially if you value personal service.
The Amethyst ring I had been wearing for the past 47 years snapped and I was devastated as I had promised it to my middle Granddaughter . Due to the fantastic job done by Richard I now know that I can leave the ring in excellent condition for her. Thank you.
I'd just like to say a massive thank you to Richard, who repaired my ring for me which had come to an unfortunate disagreement with my hoover! Richard did such a wonderful job for me, and I really appreciate it. It wasn't an expensive ring, but one with huge sentimental value.
I am so grateful to Richard for carrying out repairs to a ring and some earrings that I own. He completely transformed them from items that just lurked at the bottom of my jewellery box back to looking like new again. Thank you so much.
I just want to say how delighted I am with your repair and refurbishment work to my grandfather's WWI cap badge. It is such a precious item to me and I was confident that by entrusting its repair to you that it would be in safe hands. However, the finished result whereby it looks as good or even better I would imagine than when my grandfather bought it over 100 years ago has really blown me away. It is just a delight to look at.
Thank you very much.
Richard,
Thank you so much for the excellent craftsmanship on my lovely ring for my 18th birthday! You have really gone above and beyond all of my expectations and I am over the moon with the results. You have been so friendly and kind throughout the entire process, as well as flexible to my requests, which I am very grateful for. It is absolutely stunning and I can't wait to show it off to everyone!
All the very best
Leisha
Simply outstanding customer service and professionalism from start to finish. Richard's advice on the eternity ring commission for my wife was based on vast experience and was gratefully received. The final product was stunningly beautiful and a product of such skill and craftmanship. If you are looking for something bespoke and special from a superb goldsmith, then look no further than Richard Talman of RTFJ.
I had damaged my much-loved eternity ring. The team here took time to advise on what could be done and repaired my ring perfectly – I could not be happier with the result. Absolutely lovely people, thoroughly recommend!!!
So pleased to have found Richard and his team. He has resized three rings for me so far and has made a brilliant job of making earrings from two recently purhcased rings. I love them! Thanks Richard!