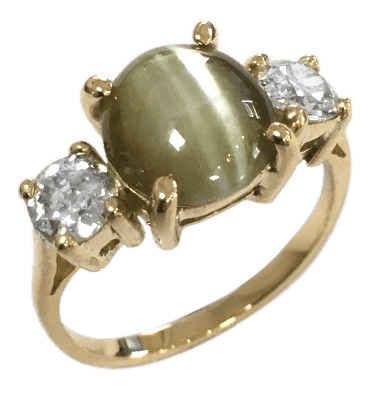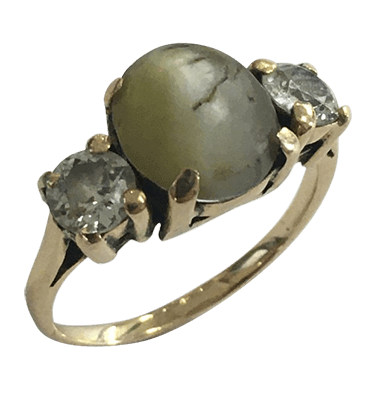 FREE Consultation
Fill in your details to arrange your FREE consultation.
Jewellery Restoration & Repairs
Aside from bespoke commissions, we also offer a restoration, alteration and repair service.
RTFJ has over extensive experience in the restoration of precious metal jewellery. Investment in state of the art technology along with methods perfected over 25 years allows some of the most warn and damaged pieces can be restored to new condition, suitable for many years on going use.
Many jewellers shy away from this specialist procedure, but we have the ability to bring the old back to life.
Be it a heirloom engagement ring or just a cherished piece, all repairs are carried out on site.
We are very aware that some pieces are so sentimental to customers, so utmost care and consideration is given to all restorations.
RTFJ's ability has been recognised nationally and internationally, with Richard Talman being the Jewellery restoration expert on BBC1's 'The Repair Shop'.
If any other jeweller has said no, call us. It is very likely we can help.
Why Choose RTFJ?
Independent Jewellers
Genuine Highly Skilled Goldsmiths
On-site Workshop
Award Winning Craftsmen
Competitive Prices
Unparalleled Customer Service Guaranteed
Previous Restorations and Repairs
Please take some time to look at some of our previous restorations and repairs.
Worn Under Bezel Repair
This type of wear is common as a result of a wedding band rubbing against the ring for many years. Replacement of the worn area brings the ring back to new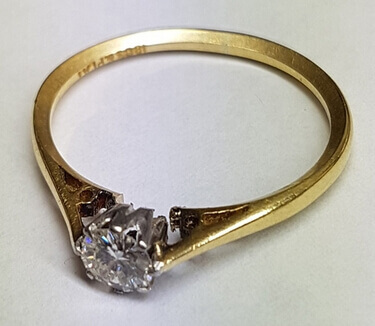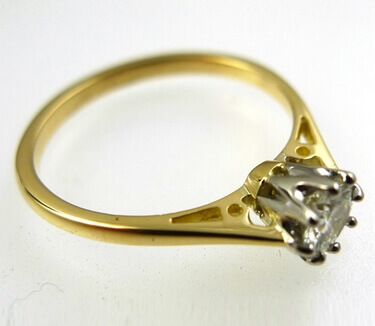 Full Restoration
This ring is showing the sad signs of a lifetime's wear, and would be deemed a complete write-off by most. Even the Chrysoberyl Catseye is rubbed and damaged. Replacing the claws on the centres stone, building up the under-bezel and replacing half shank, along with re-tipping of the diamonds was all done in-house, and a trusted Lapidary took care of the chrysoberyl's re-polishing to make this ring look brand new again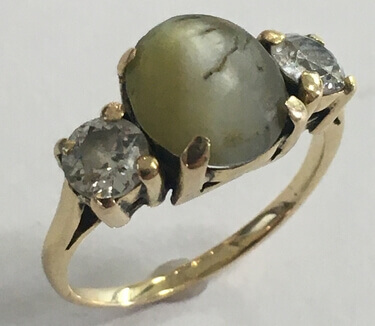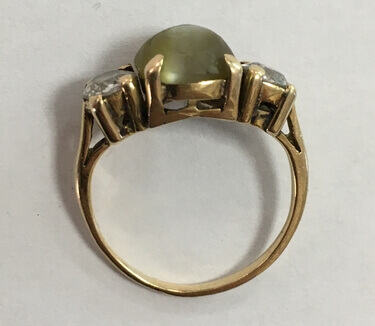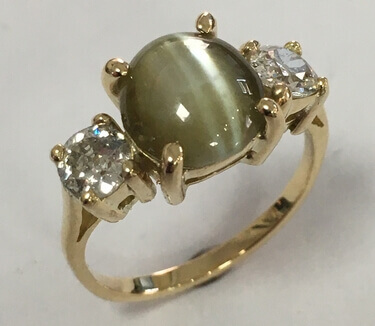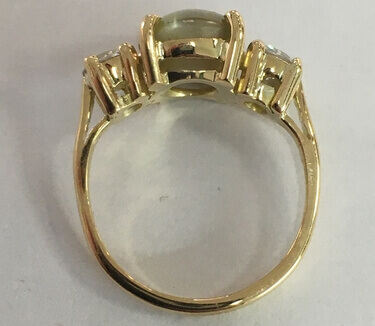 Accident Restoration
This treasured family heirloom suffered horrendous damage when if fell of the wearer's finger on a dancefloor. The salvaged ring was painstakingly restored to get it back to it's former glory.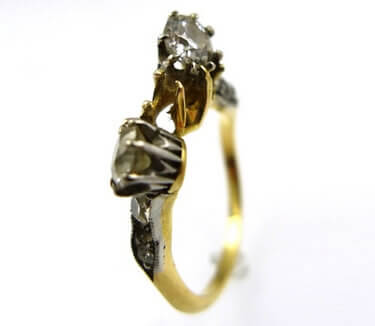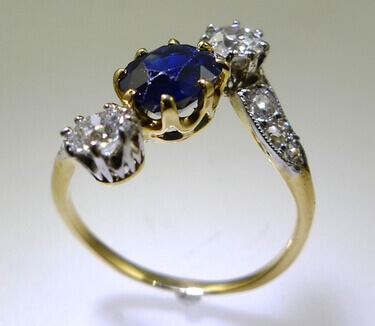 Underbezel repair
Another ring that's been worn away by a wedding ring, gets a new under-basket wire to make it good.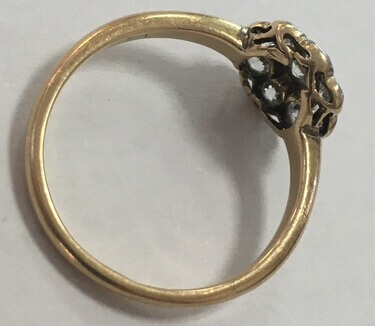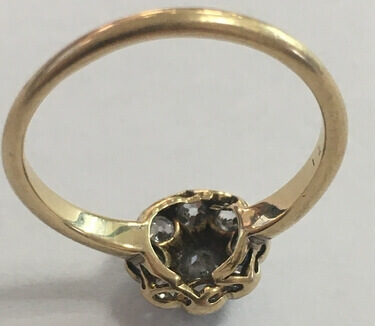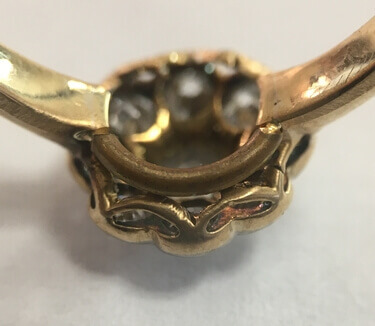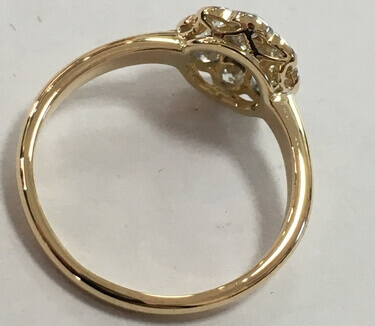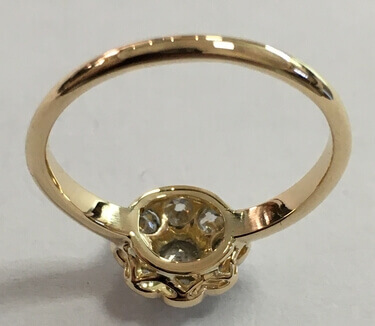 Cut Ring Repair
A ring cut from a finger in an emergency doesn't mean it's the end of life for the ring!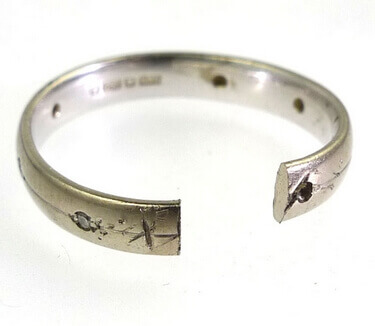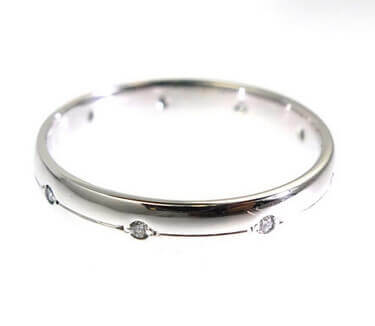 Complete Side Of Ring Restoration
This damage has been caused by a lifetime's wear of a harder metal wedding band next to it.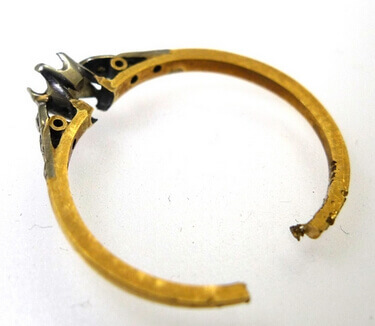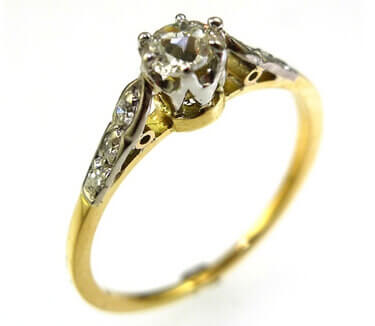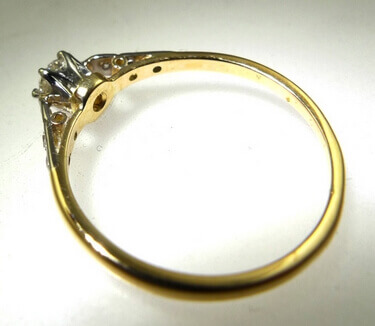 Accident Damage Repair
This ring was crushed and pulled apart from the finger. The client assumed a total loss, but we bought it back to new.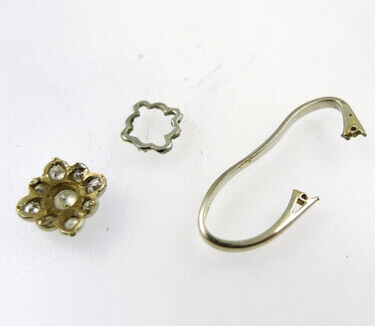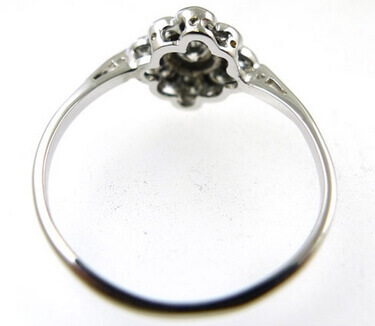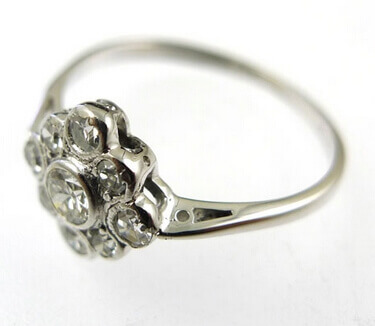 Lifetime Wear Restoration & Stone Loss
This ring had worn away and had reached the end of it's life. This repair wasn't the most economical for the ring, but it restored a cherished memory 60 years after it was first given as an engagement ring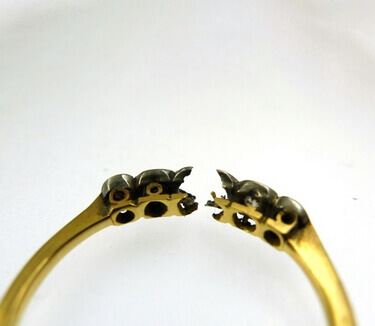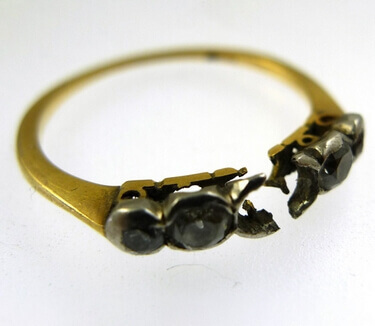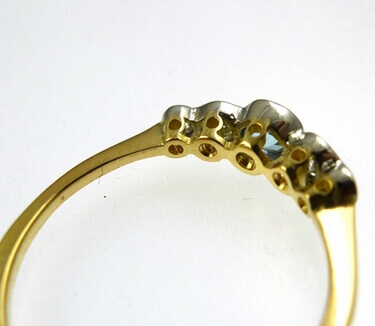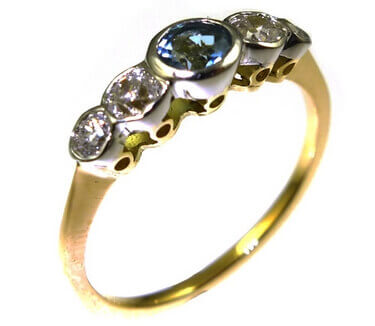 Thank you so much for your amazing work
Again Richard , thank you so much for your amazing work. Restoring my husband's wedding ring to make it look as perfect as the day we purchased it.
An absolute star and nothing is to much trouble. Your work and customer service is second to none, thank you so much.
Couldn't recommend him more highly
Just back from our honeymoon so a little late with this review. Richard made our wedding rings for our wedding at Buxted Park on 2nd June and they are absolutely lovely. Throughout the whole process of design and manufacturing Richard gave us his full attention and provided a great experience; he also repaired an old ring for us. Couldn't recommend him more highly.
The ring is more beautiful than I could ever have imagined
Richard has made me the most beautiful ring by combining my broken engagement and eternity rings together , the ring is more beautiful than I could ever have imagined and Richard was so friendly, helpful and knowledgeable . So I am now wearing both of my rings as one which until now were shut in a drawer , thank you so much Richard .
Richard is an amazingly talented jeweller
Richard is an amazingly talented jeweller who understood perfectly what I wanted and needed !
He was so patient as I had a difficult decision to make with some very precious rings but he took his time and I have ended up with the most beautiful rings imaginable. I am thrilled with the result and wouldn't hesitate to recommend Richard to family and friends.
I would highly recommend him
I recently commissioned Richard to transform my traditional diamond solitaire into a modern statement ring and I am delighted with the stunning result. Richard is passionate about his work and really listens and explains every stage of the process . He made suggestions and answered questions which really enhanced my ideas and resulted in the perfect ring.
I would highly recommend him for every aspect of his trade from creation to repairs. A great experience. Thank you
We highly recommend RTFJ
We were very impressed with Richard superb wedding rings and nothing was too much trouble. Want something special we highly recommend RTFJ
Don't think of going anywhere else
What can I say…..Richard is amazing. He has literally managed to 'mend' my wedding ring which all other jewellers have said would cost me a fortune and I would have to 'melt' the ring down and start again. It is very precious as my husband had, had it made for me whilst overseas…….and a feature on it had made it unwearable……but thanks to Richard I have my ring back as good as new. Don't think of going anywhere else, thank you so so much Richard.