Here are some genuine testimonials from our happy customers. If you would like to leave a testimonial, please click here.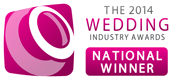 Click here to view  the client comments that made us National Winner, that have been officially supplied to us by The Wedding Industry Awards.
Right from the start when we first met, I could tell Richard was passionate about what he
did, he is very easy to talk to and to put your ideas across to. He had very good advice about
our rings.
Richard was an amazing supplier and was such a good talent, we had to book him! Richard
was unbelievable throughout the process, he explained clearly all our options and allowed
us to be involved with every step. Going to meet with Richard was never a chore and he
made the whole experience special and fun! The quality of the products he delivers is
exceptional and the way he does it makes you feel like the most important client. Little
touches throughout to make it brilliant
We explained to Richard what we wanted and he achieved the most perfect wedding rings
for us. The service was exceptional and personal and we couldn't have wished for more.
We're proud to be wearing the rings he made us and tell everybody about RTFJ
It was a fantastic experience having our rings designed and made by Richard. Richard spoke
to us about our vague ideas and was able to create our perfect rings within our tight budget.
When returning to have my ring fitted around my engagement ring it was great to see the
ring taking shape in front of me. I was undecided about the number of stones and where I
wanted them and we tried out many options. Richard was very patient! When collecting our
rings he cleaned and re-coated my engagement ring!
Richard is so talented and creative we just wouldn't use anyone else now. He made and
designed our engagement and wedding rings beautifully. He is kind and helpful and I
couldn't recommend him enough. His attention to detail is second to none
Richard helped my husband to design my engagement ring, and supplied him with expert
advice, meaning that I received a totally beautiful ring that meant so much to me because
Ben had chosen each part of it. When we booked our wedding we naturally wanted to have
our wedding rings designed by Richard, he guided us through the different rings, all the time
making us feel comfortable and seeming genuinely interested in our wedding. I 100%
recommend RTFJ and have already sent friends his way!
Richard provides an excellent and personalised service in terms of designing and creating
our wedding bands. He offered advice where we wanted it and was always honest and
extremely professional. Richard personifies the service and products we were looking for
when planning our wedding. We couldn't have been more delighted!
Friendly and helpful from the start, nothing was too much trouble for Richard. He never
rushed us into any decisions and he is knowledgable about his products and innovative with
his design ideas. He gave superb advice and guidance and we were always confident that the
finished rings would be perfect. His customer service is genuinely first class and he exudes a
passion for his art which is infectious.
Quality service all round. Professional, bespoke and customer focused. Nothing was too
much trouble. The rings were everything we dreamt of and we couldn't have been happier.
Richard provided exactly the sort of service any couple would want from a bespoke jeweller.
We cant recommend him enough
Richard was fantastic to work with, really enthusiastic and nothing was too much bother. I
have already recommended Richard and his team to friends and family and will continue to
do so.