Here are some genuine testimonials from our happy customers. If you would like to leave a testimonial, please click here.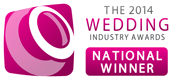 Click here to view  the client comments that made us National Winner, that have been officially supplied to us by The Wedding Industry Awards.
I would like to say thanks very much to Richard and his team. Richard fabulously up cycled my very old worn eternity ring into my own design to which I still love today. Also Richard was very helpful when the surprise Mother's Day silver engraved bangle I received from my daughter and son was just too small. He carefully expanded it so I am able to wear it with pride and love. Richard and his team, I would certainly recommend to my friends and others, RTFJ for their craftsmanship, care and personal attention to us, his customers. Thanks again.
Richard couldn't have been any more helpful. We were two people who had no idea about
jewelry and no idea about a design! All we knew was we wanted to keep my grandmother's
stones and set them in a ring from my then fiance. Richard had much patience with us and
came up with the perfect design and we couldn't be happier with our wedding rings too
Richard was excellent. He took the time to meet with us to understand our requirements
and gave us various options to choose from. He made bespoke jewellery to suit us, within a
quick time period, he stuck to the original quote and the finished product is amazing. We are
very happy with his service and would certainly use him again
My very shy & confused boyfriend (now husband) approached Richard to discuss an
engagement ring. Richard helped him to design the most beautiful bespoke pink sapphire &
diamond ring that he knew I would love and guided him through the process, whilst working
within his budget. Once we had set the wedding date, we went back to discuss wedding
rings. Mine is unique as it is made to fit around my engagement ring. We have loved working
with Richard and now consider him our friend.
What more can I say everything he did, suggested and advised was just fab we will never
buy jewellery from anywhere else again
From the first day we met Richard he instantly gained our confidence in his expertise. I
wasn't sure what I wanted and went with several different designs, finishing with a rose and
yellow gold ring. My husband had a gold band finished with a rhodium layer wrapped around
the middle. Both rings are perfect to us and we couldn't be happier. Customer service from
richard was perfect and he went beyond to make sure we were comfortable and would not
rest until we were happy. He strives for perfection
Right from the start when we first met, I could tell Richard was passionate about what he
did, he is very easy to talk to and to put your ideas across to. He had very good advice about
our rings.
Richard was an amazing supplier and was such a good talent, we had to book him! Richard
was unbelievable throughout the process, he explained clearly all our options and allowed
us to be involved with every step. Going to meet with Richard was never a chore and he
made the whole experience special and fun! The quality of the products he delivers is
exceptional and the way he does it makes you feel like the most important client. Little
touches throughout to make it brilliant
We explained to Richard what we wanted and he achieved the most perfect wedding rings
for us. The service was exceptional and personal and we couldn't have wished for more.
We're proud to be wearing the rings he made us and tell everybody about RTFJ
It was a fantastic experience having our rings designed and made by Richard. Richard spoke
to us about our vague ideas and was able to create our perfect rings within our tight budget.
When returning to have my ring fitted around my engagement ring it was great to see the
ring taking shape in front of me. I was undecided about the number of stones and where I
wanted them and we tried out many options. Richard was very patient! When collecting our
rings he cleaned and re-coated my engagement ring!