Here are some genuine testimonials from our happy customers. If you would like to leave a testimonial, please click here.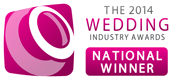 Click here to view  the client comments that made us National Winner, that have been officially supplied to us by The Wedding Industry Awards.
WOW WOW WOW, so delighted to have found this amazing, supportive and above all kind business run by the nicest man ever Richard. He resized my late husbands wedding band for me then and there and then went above and beyond by engraving the ring for me. In this dreadful time that meant the world to me and his kindness and professionalism will never be forgotten. I will be telling everybody I know about this business and I will be returning. Thank you from the bottom of my heart.
I have no hesitation whatsoever in recommending Richard Talman from RTFJ.
There is a reason why he is award winning – He is a highly skilled craftsman and always goes above and beyond when it comes to customer service and satisfaction.
He transformed my engagement ring which was beyond repair into a beautiful necklace, extracting the sapphire centre piece into a stunning pendant set on a silver chain which I wear with pride.
If anyone needs any jewellery designed, created or altered, Richard is your man.
He is kind, patient and very understanding of what a customer wants and deserves his 5 stars and glowing testimonials
Richard, A big thank you for the most beautiful earrings for our daughters wedding day. They were absolutely stunning and Lucy was delighted with them.
Richard, I am so grateful to you for getting them finished in such a short time, I don't know how you managed it, thank you also for your advice on how best to set the stones to show them at their best they look stunning.
We will be back again.
Sue and Peter Smith
Richard could not be more helpful even with a small repair. He went out of his way to return a ring and other items in a very short turn around. Cannot recommend him highly enough
Richard has done a brilliant job of fixing up my late Mum's ring and making it look as good as new! I would recommend highly.
Richard is an amazingly talented jeweller who understood perfectly what I wanted and needed !
He was so patient as I had a difficult decision to make with some very precious rings but he took his time and I have ended up with the most beautiful rings imaginable. I am thrilled with the result and wouldn't hesitate to recommend Richard to family and friends.
Richard is extremely friendly, helpful, professional and above all patient. I didn't feel at all rushed into making a descision about the design of my ring. I will definitely be recommending RTFJ to family and friends. Thank you so much Richard
Fantastic work. Richard beautifully crafted an old signet ring for me by adding two sizes and did a wonderful polishing job to make an old valued ring look like new. I am very grateful for the turnaround time so it's in time for a birthday. Very happy and I will recommend this company to all my family and friends.
We were very impressed with Richard superb wedding rings and nothing was too much trouble. Want something special we highly recommend RTFJ
Made 2 girls very happy this morning as Richard was so helpful and was able to change the size of our signet rings on the spot! Not the first time I've been to Richard and it wont be the last. Such great service. Thank you so much Richard.