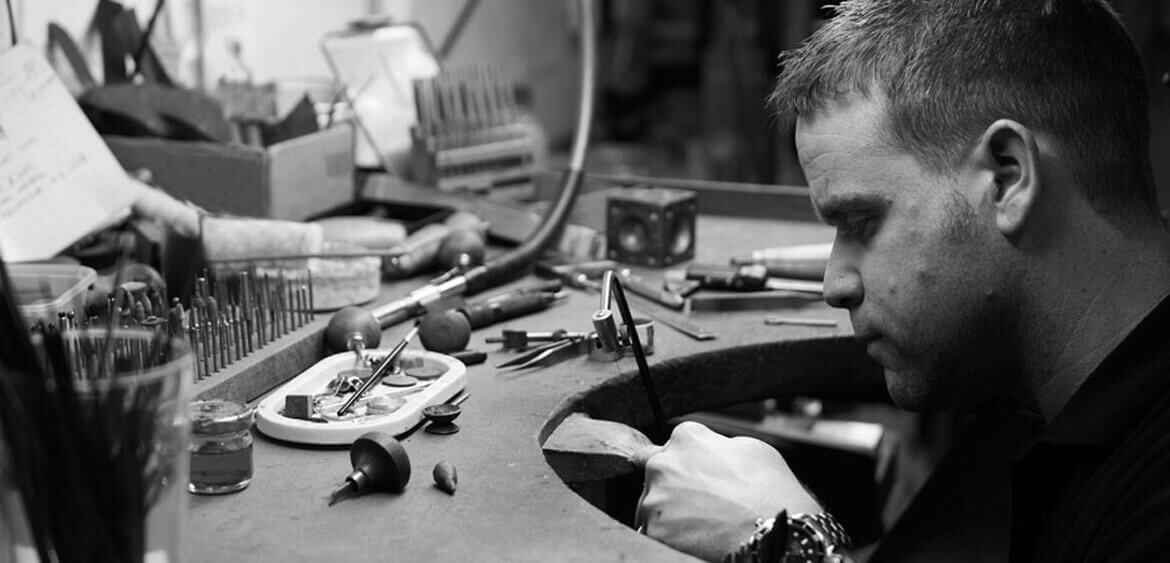 W
ith a lifelong passion for Geology and a family history of metal work for three generations, Richard started life in the trade in September 1995 when, leaving secondary school, he joined the famous Sir John Cass Faculty of Arts in Whitechapel, East London. There he studied a City and Guilds diamond mounting course before starting his apprenticeship with a well respected goldsmith in Hatton Garden in May 1996.
In Mid 2000, he entered the UK Fine Jewellery Competition where he won 1st prize. This success secured him a place representing the United Kingdom at the 36th World Skills Competition 2001 in Seoul, South Korea. This event saw him take a World 7th place and he was awarded an International Diploma of Excellence for his effort.
In June 2002, he completed his apprenticeship with the Goldsmiths' Company, and became a Freeman. To the right is the Dragonfly Brooch masterpiece he created to mark this event.
The following year, in November 2003, he was awarded the Freedom of the City of London.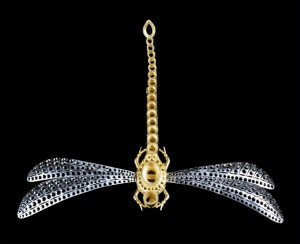 Since then he has become a member of the Institute of Professional Goldsmiths and in May 2005 was made a Fellow of the Institute.
Richard continues to assist the World Skills organisation with his role as an Alumni-Activist , supporting the competition that encourages Vocational skills in young people.
In September 2013, Richard took on his first apprentice, Hugo Johnson.  Having progressed through the Goldsmiths' Company's Pre-Apprenticeship course with Distinctions at every level, he is a welcome asset to the company.
The same month, Richard was awarded the Regional Winner of the Wedding Industry Awards 2014.
In January 2014, Richard was named National Winner in his group at the Wedding Industry Awards 2014.