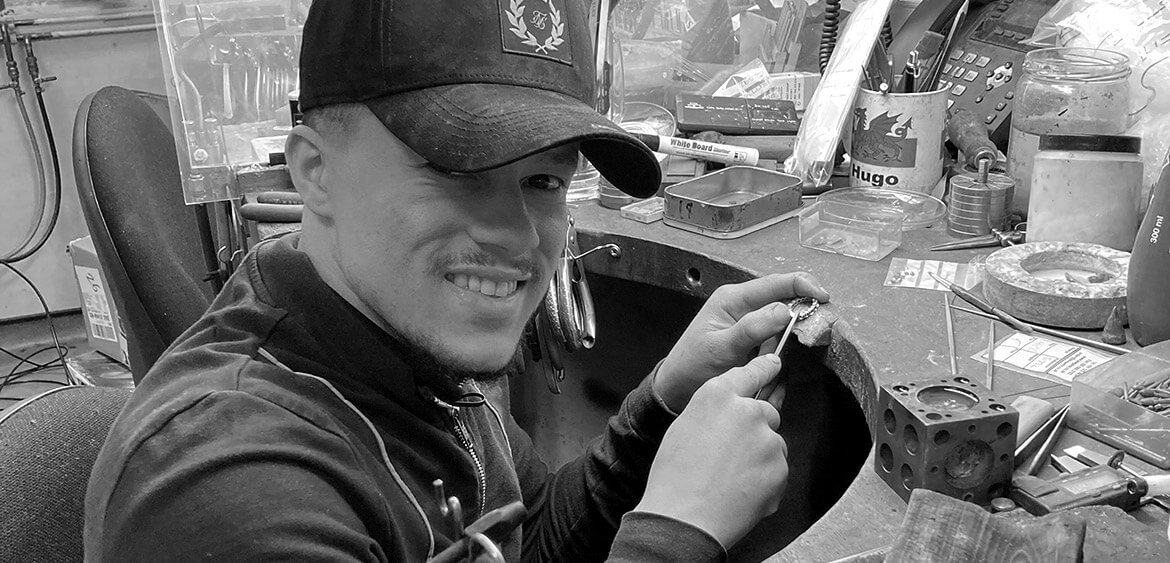 H
ugo first came to RTFJ for work experience from Oathall Community College in Haywards Heath, in 2011.  Richard very quickly spotted enormous potential in his artistic abilities and he took to fine jewellery making in no time at all.
Hugo was promptly enrolled in the Goldsmiths' Centre Foundation programme where he studied Diamond Mounting and allied crafts in London, before returning back with RTFJ to start a 5 year apprenticeship which he completed in 2018.
Hugo has won many prestigious awards for his skills and has competed in the WorldSkills nationals.
His latest achievement is to have been shortlisted and participated in the upcoming BBC2 tv show 'All That Glitters' – A quest to find the UK's best young jeweller.
He is a valuable asset to RTFJ